I'm working full time with young kids in care and I feel like I am losing it.  Will I ever feel like me again?
These parenting years can be tough!  Whether you are about to return to work after maternity/paternity leave or you are back and struggling with balancing it all, a little emotional support can make a big difference.  Our work together will focus on identifying and processing conflicting emotions, determining priorities, brainstorming solutions, and generating strategies to ease the fatigue.  Book your meet and greet session to get started.
If you are feeling like you are last on your list and finding it tough to get through the days, download these Pocket Self-Care Cards and create a list of go-to strategies for hard moments.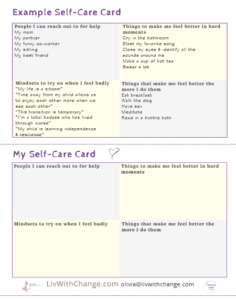 Have a little voice telling you that you are failing at everything?  That is your inner critic voice. Download these Silence Your Inner Critic Strategies and start telling that voice to leave you alone.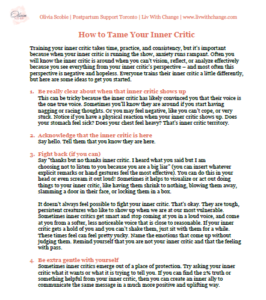 And if you are struggling with feelings of guilt or like you are letting everyone down, it can help to get clear about what your family priorities are.   Download the Values Map and learn more about what matters most.