I had a baby, but everything went wrong with the birth and I am not okay. What should I do?
While it's normal to deviate from your ideal birth plan, difficult labors or major unplanned medical interventions, such as an emergency c-section or forceps, can leave parents unsure how to process what happened.  You may want to have more children, but feel like you can't go through labor and delivery again. Our work together will focus on alleviating birth shame and disappointment, coping with fear and flashbacks, and reframing and 'owning' your birth story. Book your free meet and greet here.
If you are struggling with flashbacks from your birth or dealing with intrusive thoughts, download my Coping with Intrusive Thoughts tool to help you get through scary moments.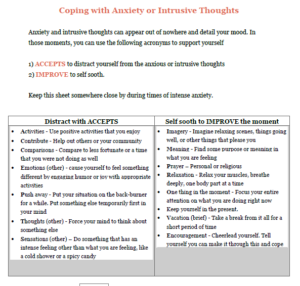 And if you want to learn more about what birth trauma is, check out my two part webinar series videos.